Print
Send to Friend
A Joint Meeting between the Chancellor of Lorestan University and the Renowned Dutch Anthropologist to Strengthen Joint Scientific Cooperation
A famous Dutch anthropologist and researcher at the National
Council for Research in Spain (Prof. John Wonder Mad) attended Lorestan University
attended a joint meeting with the chancellor of Lorestan University (Dr.
Khosrow Azizi) and other managers of the university.
On the morning of Thursday, May 26, the chancellor of Lorestan University hosted the renowned Dutch anthoropologist Professor John Wonder Maddue to discuss work on strengthening collaborative scientific, research and research activities on archeological and cultural heritage issues.
The chancellor of Lorestan University, Dr. Khosrow Azizi, also emphasized the strengthening of international academic diplomacy and said: "Lorestan University is always ready to expand its joint scientific, educational, research and research cooperation with universities of other countries. And, thankfully, good actions have been taken in this regard at Lorestan University ".
Dr. Khosrow Azizi explained the capacities and capabilities of scientific research at Lorestan University and called for more use of these capacities to expand collaborative academic applications.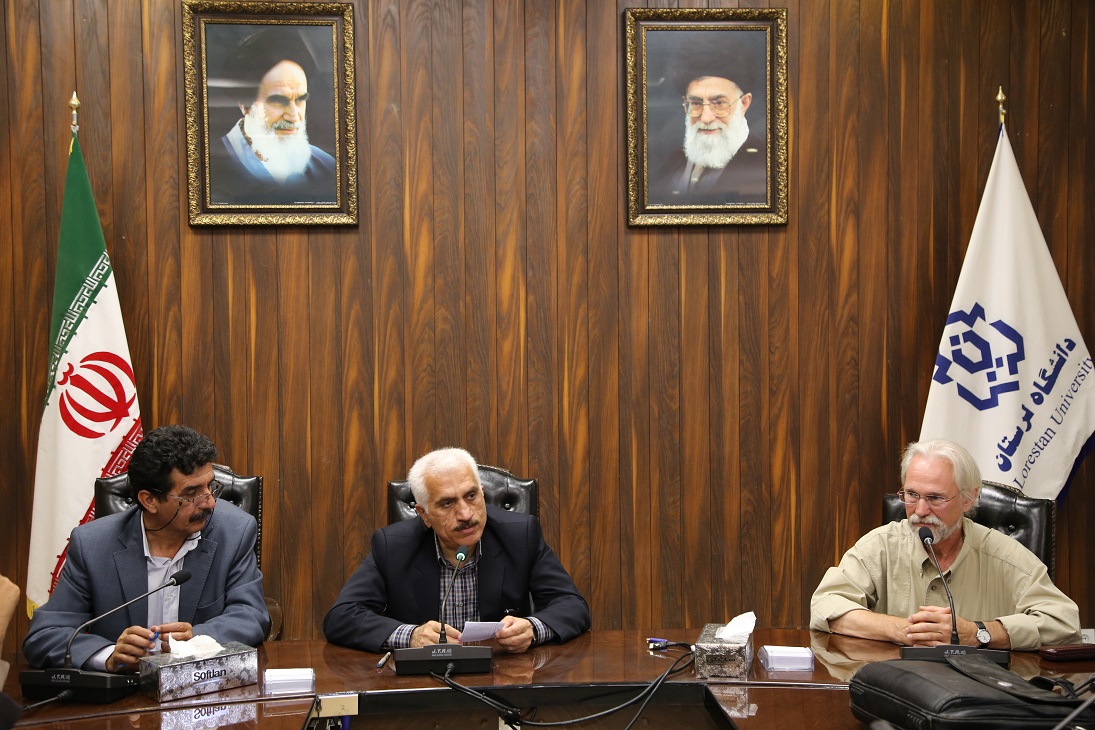 12:11

- 24/07/2019 / Number : 5883 / Show Count : 7154

Close